--
The 'card game' format is not an invitation to play with the disease, but it is a good size to be read and used, and it looks more personal. The size only allows a few phrases and forced me to go straight to the most important. 
--
Le format "jeu de cartes" n'est pas une invitation à jouer avec la maladie, mais c'est un format pédagogique pratique à lire et à utiliser, et qui semble plus personnel. Ce petit espace ne laisse pas la possibilité d'écrire des romans, ce qui m'a obligée à aller au plus concis -- à l'essentiel.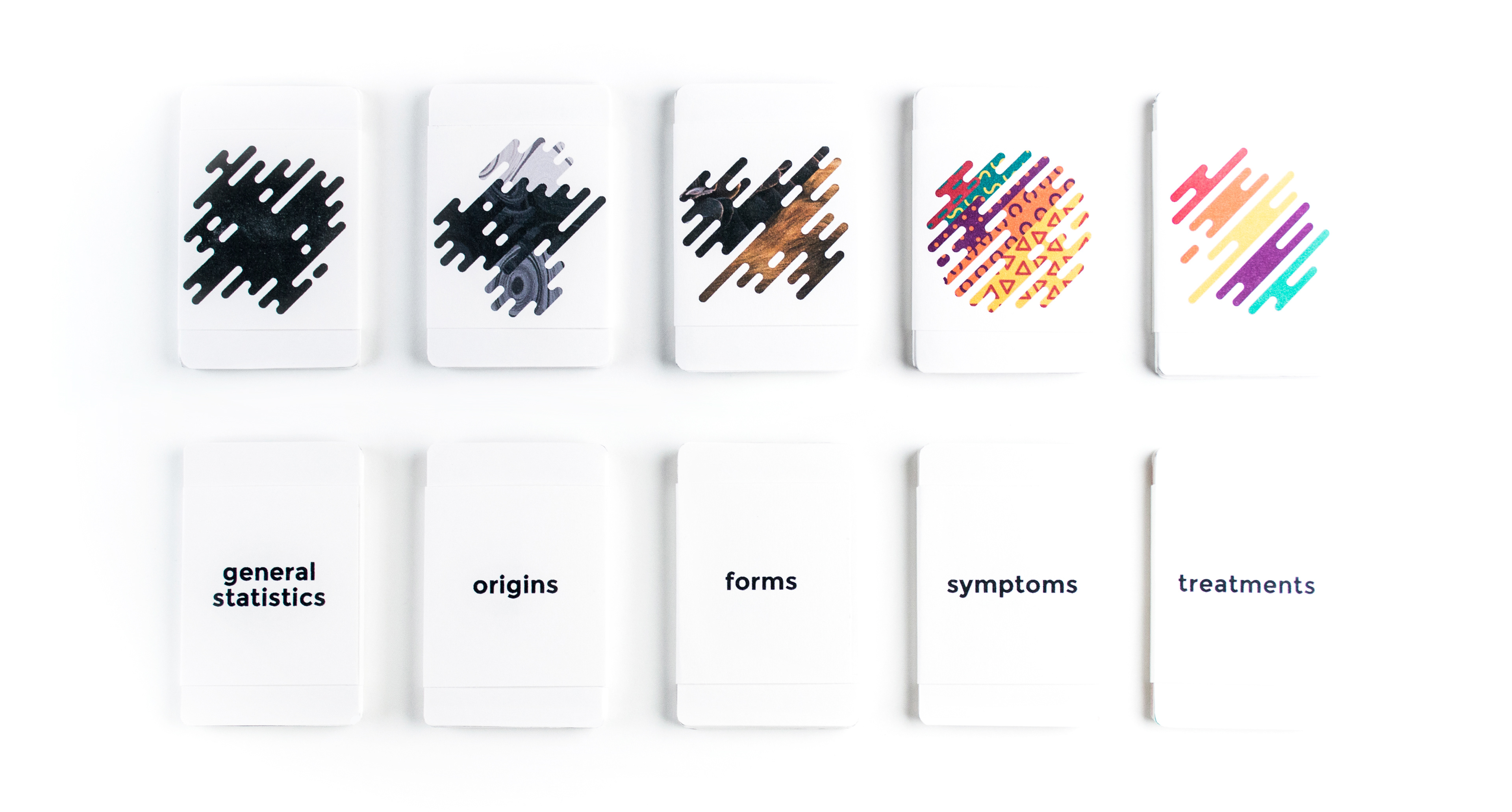 --
The pack is made of 5 chapters: origins of the disease, general statistics, forms, symptoms and treatments. Multiple Sclerosis is a disease with incomplete data and there might be a lack of information in the pack too, but hopefully research will evolve quickly.
--
Le pack est constitué de 6 chapitres : les origines de la maladie, des statistiques générales, les différentes formes, les symptômes et les traitements. La Sclérose en Plaques est une maladie avec encore de nombreuses données incomplètes et, de fait, il y sûrement des lacunes dans le pack aussi.