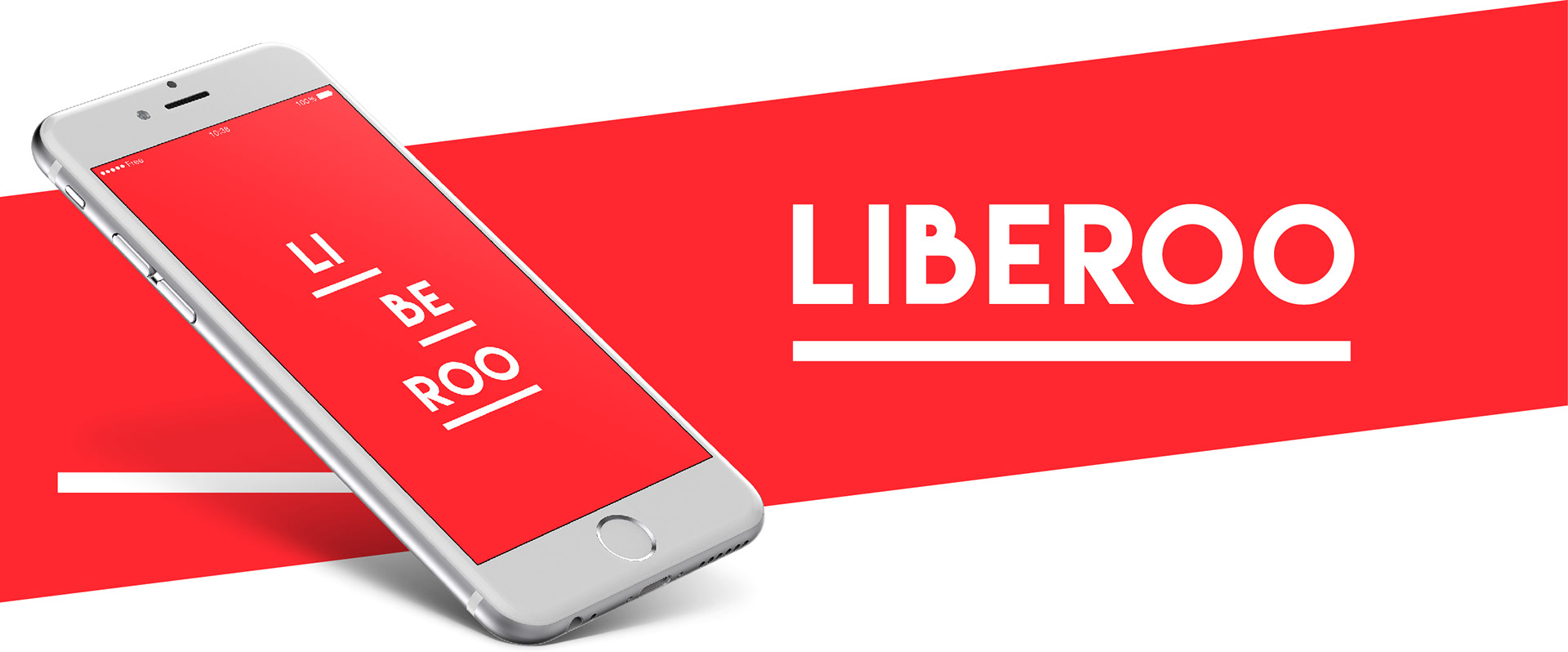 --
The logotype of the app is made from a simplified representation of shelves, or a pile of books. This is to represent both the library place and the variety of books, because the logo can move and changed according to its use and media.
--
Le logo de l'application vient de la représentation simplifiée d'une étagère, ou d'une pile de livres. Il représente ainsi à la fois l'espace bibliothèque et la variété de choix de livres, car le logo se décline en différentes variations selon son utilisation et son support.



--
Colours are a mix between something red and modern, to give libraries the energy they need, and something relaxing from the colour of paper. Fonts are round, friendly but serious.
--
Les couleurs sont un mélange entre le rouge moderne, pour donner de l'énergie aux bibliothèque, et la couleur relaxante du papier. Les typographies sont rondes, amicales mais sérieuses.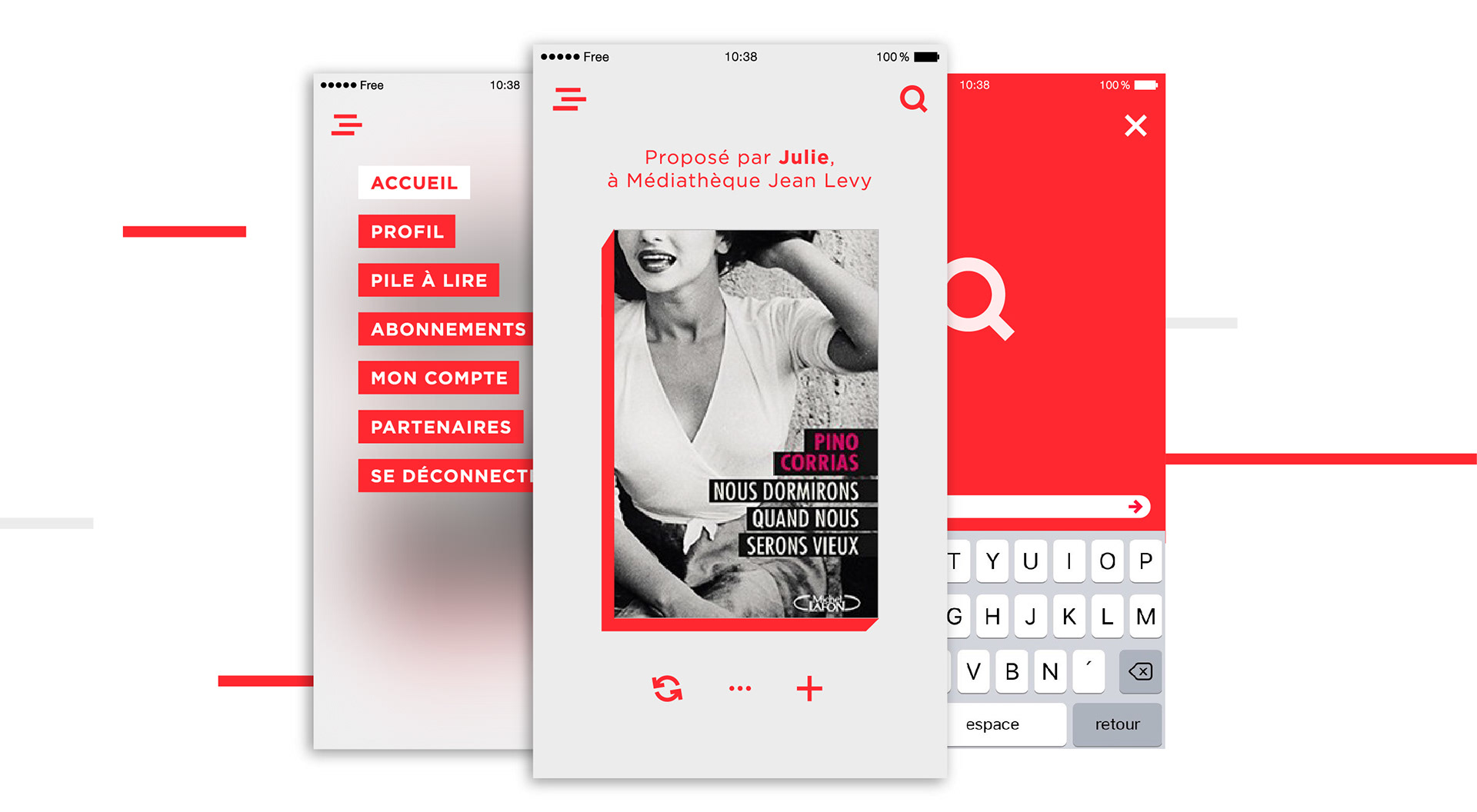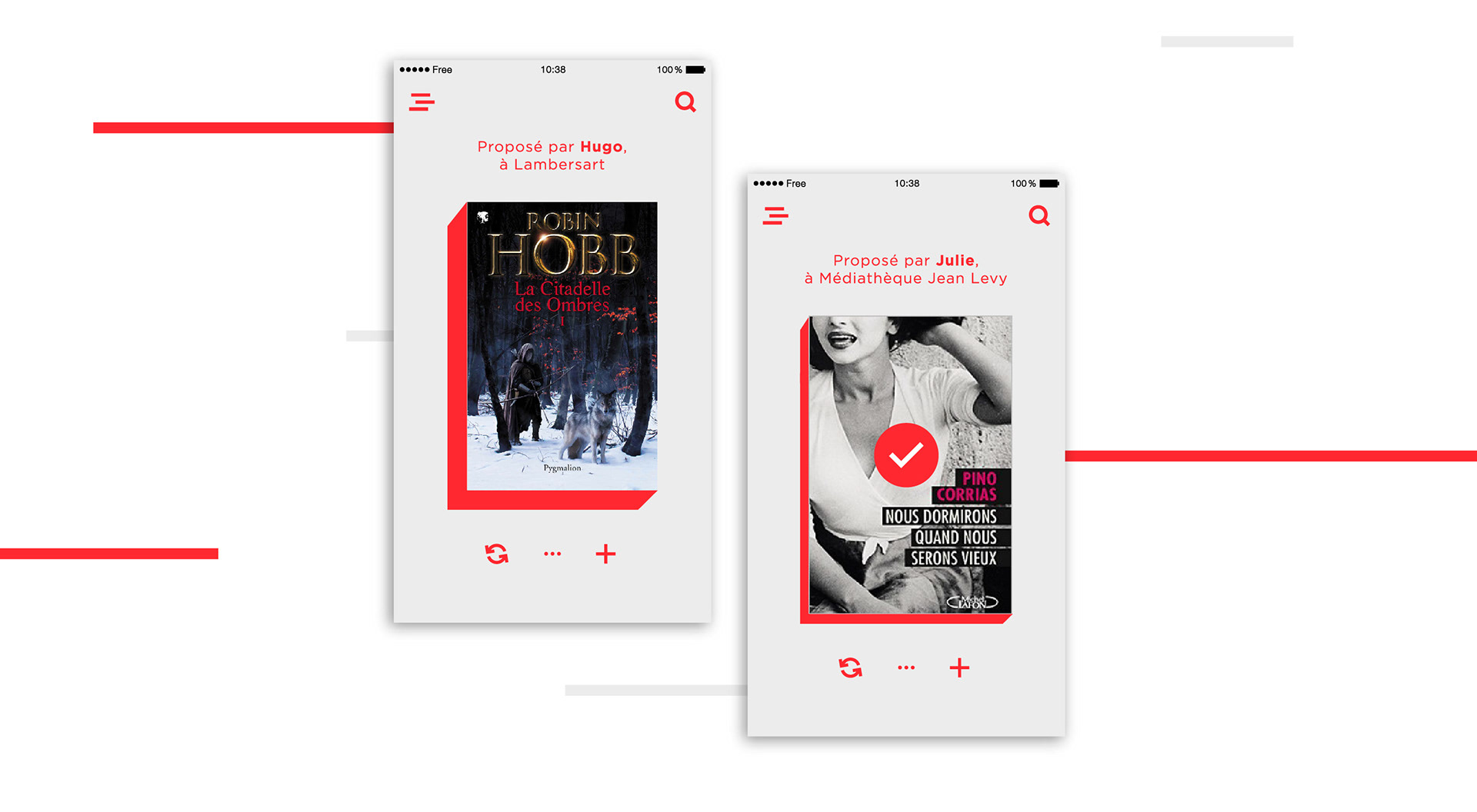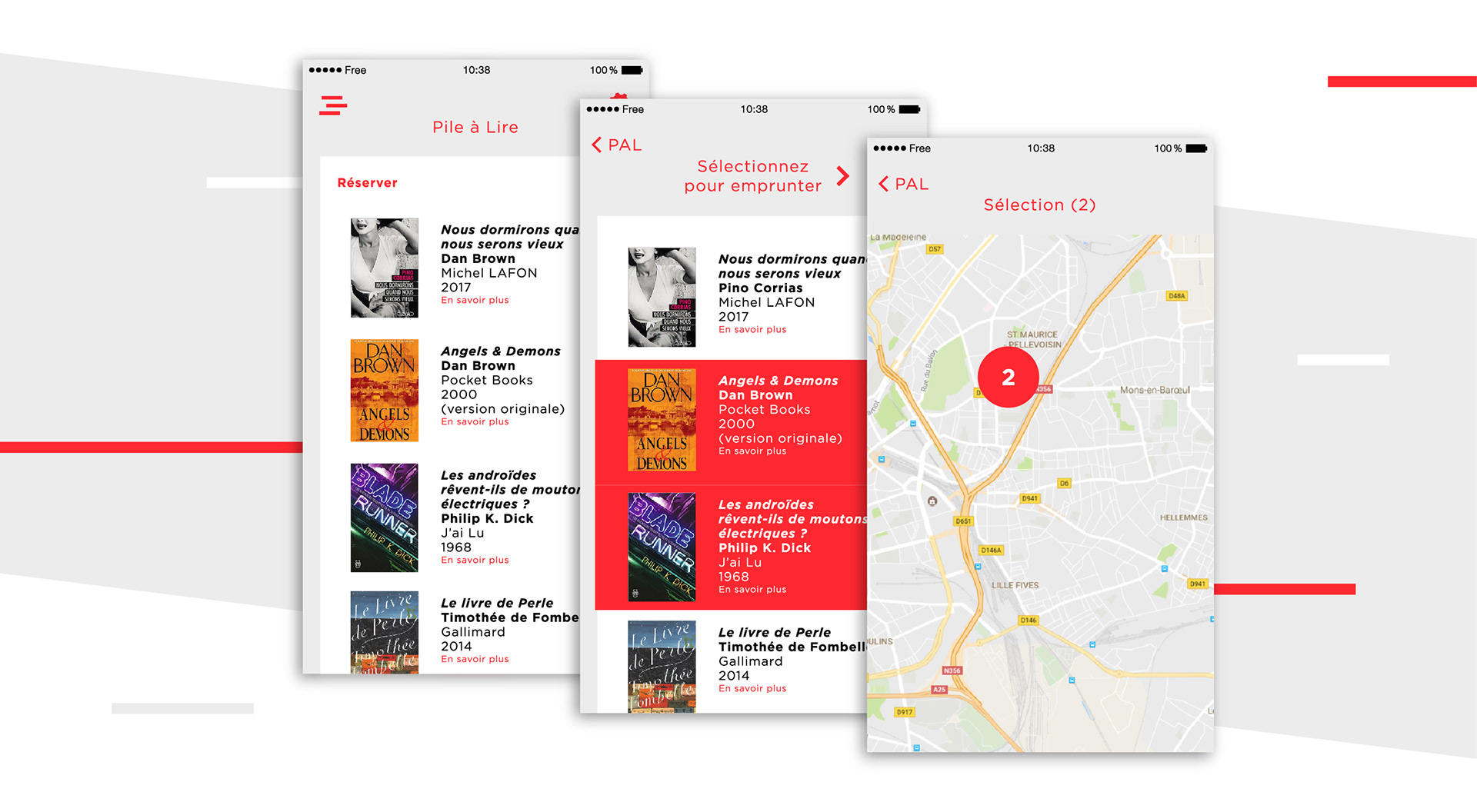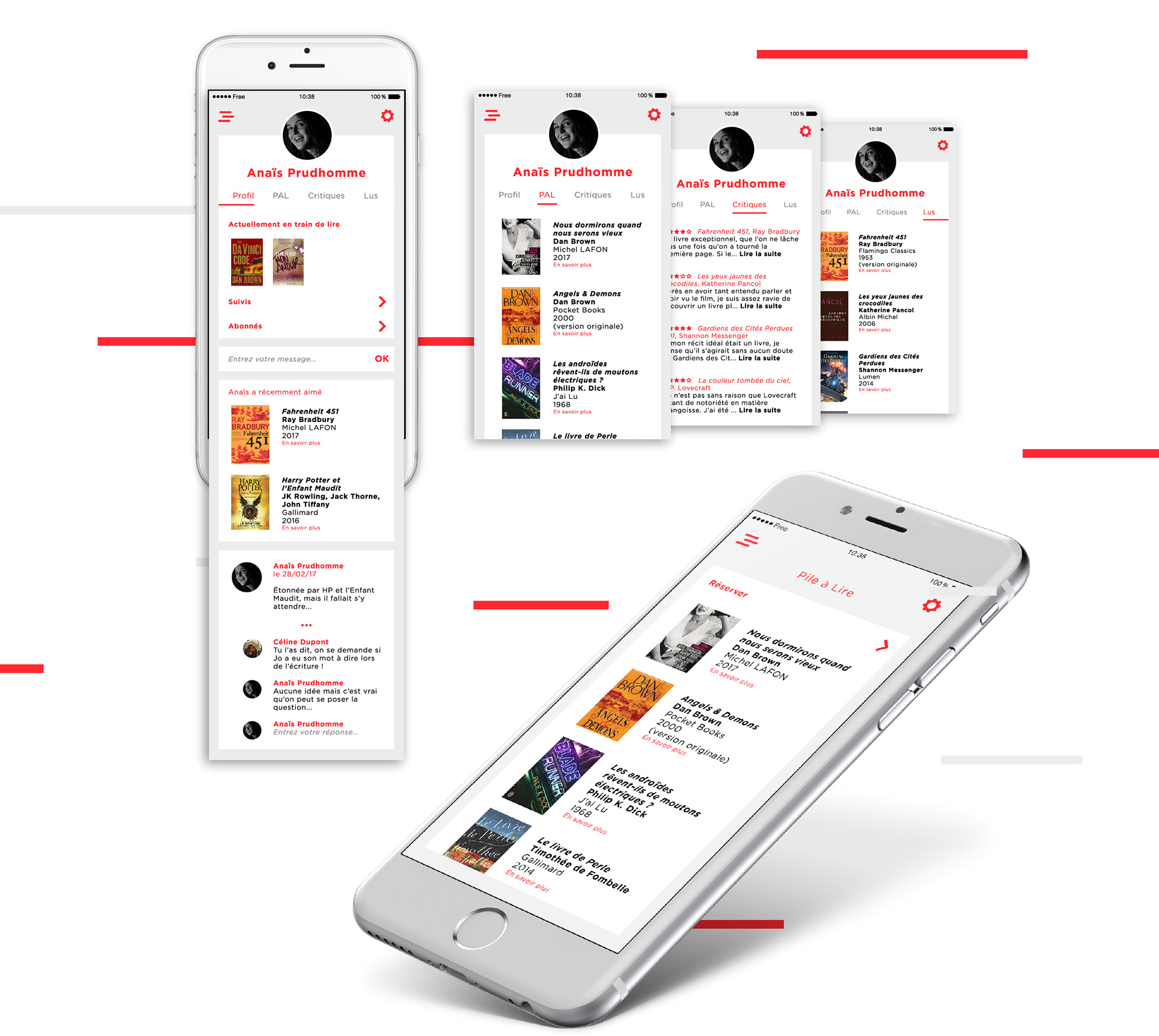 --
Below is a visualisation of what the app could look like in the App Store.
--
Ci-dessous une visualisation de ce à quoi pourrait ressembler la présentation de Liberoo dans l'App Store.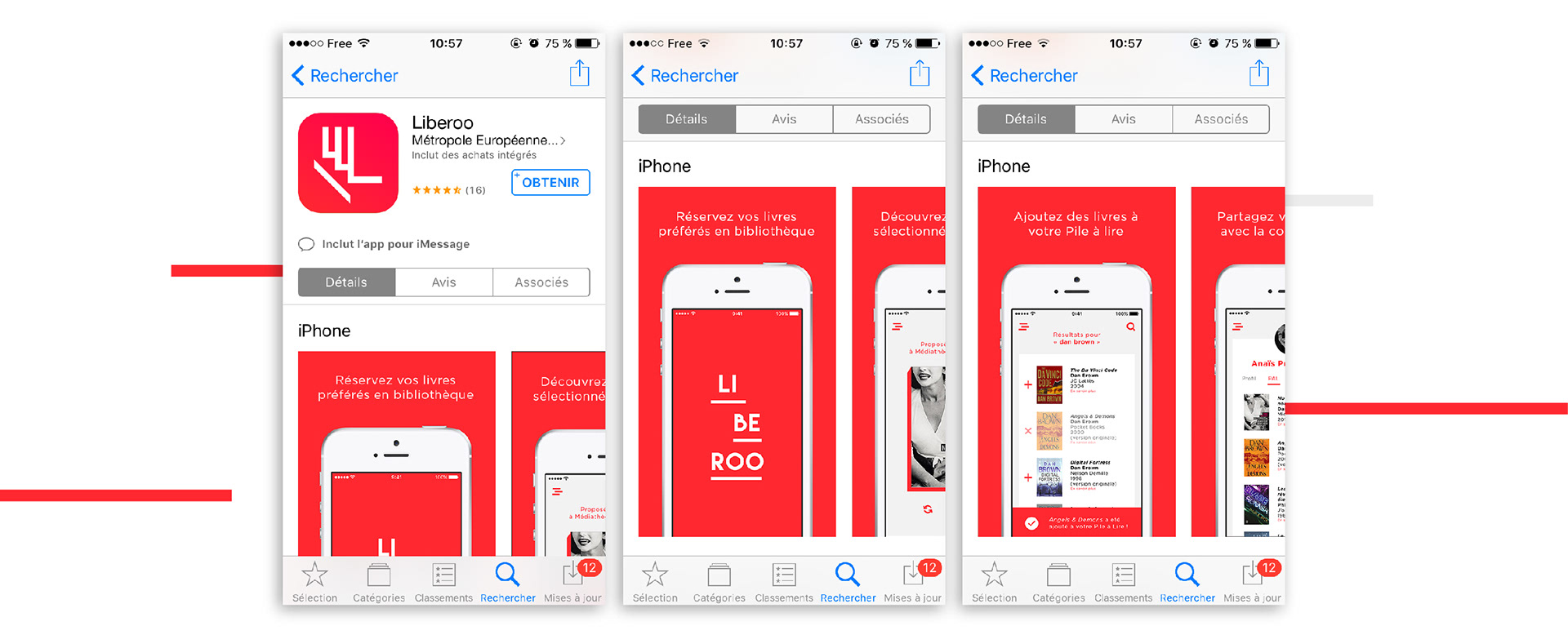 --
Finally, I went further in the project by proposing ideas for the communication on printed and digital medias. Photos were taken specifically for the project.
--
Enfin, je suis allée plus loin dans le projet en proposant des idées de supports de communication imprimés et numériques. Les photos ont été prises spécialement pour le projet.